Enterprises in the construction, engineering and manufacturing spaces allocated significant resources toward Environmental Health and Safety programs in 2017. This activity will carry over into the new year, as EHS directors in those industries say they'll be increasing their budgets for fiscal 2018, according to survey data from Verdantix. Where are leaders planning to invest the majority of these new funds? Information Technology (IT).
Here are five of the most significant developments affecting IT-based EHS improvements initiatives in 2018:
1. Mobile Growth
An estimated 77 percent of Americans now own smartphones, according to analysts at the Pew Research Center. Organizations maintain bring-your-own-device policies and manage robust backend platforms that support data-driven, on-the-go workflows.
In 2018, EHS professionals will focus both on utilizing mobile tools for their tasks and overseeing the safety of employees who use mobile devices on the job. Expect workplace safety tools such as mobile inspection applications to become more prevalent; and an increase in technological controls that turn off mobile devices when workers are completing key tasks.
EHS managers will have to provide and enforce appropriate procedures for the use of mobile technology that keep workers safe AND allow for greater efficiency in operations.
2. Telematics
Telematics utilizes telecommunications features and informatics to monitor vehicle and driver behaviors.
EHS professionals use telematics to improve driver safety and reduce vehicles accidents. In 2018 organizations will continue to expand and assess the benefit of telematic solutions for their drivers and vehicle fleets.Telematics technology will continue to evolve in 2018 with vehicles and smart phones interconnected via wireless technology.
Telematics can provide EHS professionals with a variety of real-time metrics, including location coordinates, speed and distance metrics, and driving conditions and behaviors. The data provided can help shed light on the root causes of vehicle incidents.
EHS professionals will need to work with the telematics technology, fleet managers and drivers to determine appropriate procedures for data collection; and utilizing and monitoring telematic data.
3. Renewed OSHA recordkeeping rules
OSHA announced an amended workplace injury reporting rule in May 2016. The regulation required businesses functioning in high-risk industries or employing 250 or more workers to submit injury data electronically to OSHA. Organizations were required to submit their 2016 OSHA Form 300A data to OSHA by December 31, 2017 via the OSHA Injury Tracking Application.
In 2018, organizations are required to submit their 2017 OSHA Form 300A data by July 1,2018. While OSHA has currently put the electronic submittal of OSHA 300 and OSHA 300 data on hold, look for a revised notice of proposed rulemaking in 2018.
OSHA's current legislative agenda calls for a revision of the 2016 workplace injury and illness tracking rule.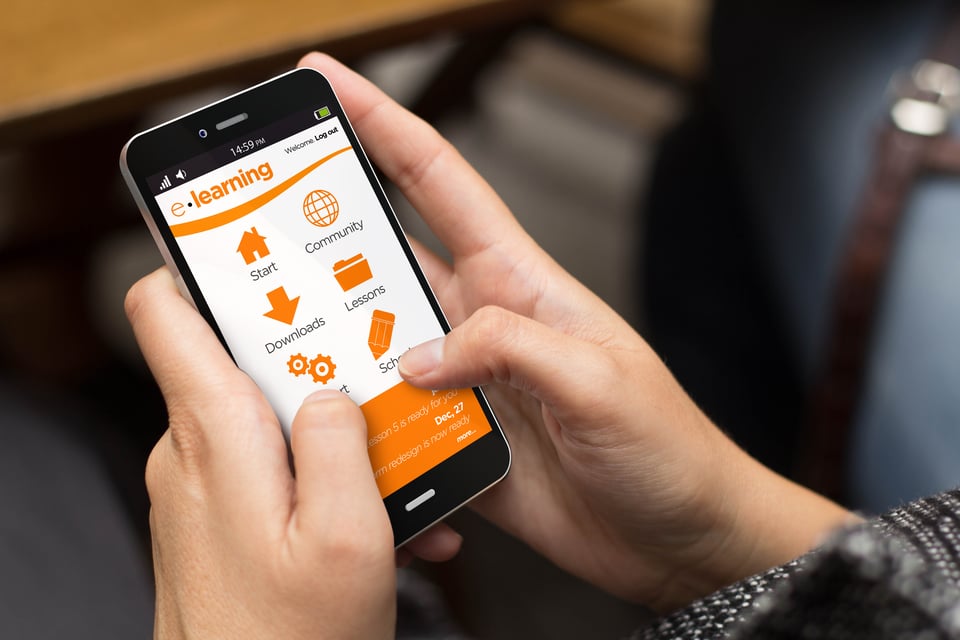 4. Microlearning advancement
Microlearning aims to teach one particular lesson, in a brief amount of time. Microlearning is much shorter than traditional training, with sessions typically ranging between 2 and 5 minutes.
Microlearning allows employees to use their mobile devices to consume key safety training content during off hours or at the point of need.
EHS Professionals, for example, can send a microlearning training session containing ladder safety tips to the workers' smartphones before they climb the ladder. The session would be brief enough to avoid interrupting the work schedule but thorough enough to provide a refresher on safe practices to avoid injuries.
As Millennial continue to expand in work force participation, look for microlearning to continue to expand as it delivers training in a manner that keeps tech-savvy Millennial engaged and through media with which they are comfortable.
5. Data security
Protecting the security of EHS data will require additional resources from both EHS and IT professionals in 2018.
Safety data can contain Personally Identifiable Information (PII) about employees and contractors and organizations have a responsibility to protect this information and follow industry standard best practices for data security.
In 2018, data security standards and protocols will become more strigent as organizations face advanced threats from security hackers.
EHS professionals need to ensure that the EHS systems and software that they utilize to track, manage and report on sensitive safety data include security features such as encryption, strong passwords and granular access controls.
EHS managers need to balance managers, employees, and EHS analysts need to know safety information against protecting the security of this information.